Our services include:
Logging, Disaster storm recovery, Storm clean-up, Land clearing, View Enhancements, Property Improvements, Selective thinning, Stump removal, Chipping, and Firewood.
We are Fully Insured!
We Also Do:
Standing timber purchases, simultaneous small and large parcel projects, planned forest maintenance programs, guarantee complete commitment to satisfy our customers with our well established industry experts, and offer Free Estimates and Year Round Operations!
Like us on our Facebook page for specials!
Firewood Prices
| | |
| --- | --- |
| Dried | $400 |
| Seasoned | $325 |
| Green | $300 |
Free delivery in New Boston.
Miles start at 7 Central Square New Boston (center of New Boston) First 10 miles free then $5.00 per mile.
Give us a call today
603-424-4475 or email us!
A family owned & operated business!
Mario Pelletier - 
Owner, Logger & Heavy Equipment Operator

Genevieve Pelletier - 
Owner & Office Manager
Luc Pelletier -
Heavy Equipment Operator, Logger
Mario Pelletier has over 40 years of experience in the area of logging and tree removal. Mario was nominated logger of the year in 2005. Mario Pelletier Tree Removal is a family owned and operated business! Whether you need a single tree taken down, a lot cleared, or are looking for someone to log and thin your woodlands, Mario Pelletier Tree Removal has the equipment and expertise to do the job right....and at a reasonable cost! Selective Cutting, Standing Timber Purchases, Land Clearing, Stump Removal and Storm Clean-Up and firewood!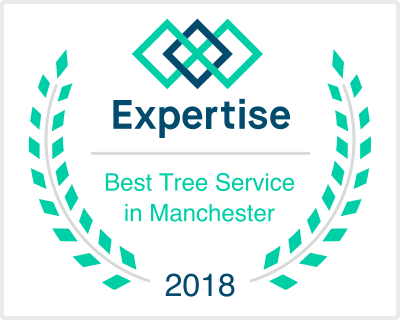 We accept all Major Credit Cards


Please Note:
If paying by Credit Card
there will be a 3.75% charge added to the bill.
Logger of the Year Award
The areas affected were those surrounding the Cold River and Warren Brook, which had each overflowed their banks and eventually destroyed homes, businesses and municipal property, including washing out major roadways and bridges leaving behind utter devastation for residents. The job to be done required extensive removal and disposal of a broad scope of debris, some of which was deemed hazardous materials. All this had to first be sorted and classified before it could be properly disposed of.

The debris in the waterways included trees and stumps, but more importantly, parts of the town - people's personal belongings; vehicles; parts and entire sections of houses, garages and other structures destroyed by the flood. At first glance, it looked like a war zone when Mario and his crew first arrived on-scene in early October.

Estimated to take up to 6 months to complete the clean-up, which involved removing ton after ton of debris from the rivers, to the astonishment of everyone involved, Mario successfully wrapped up the project in just six weeks' time, saving the state over one and a half million dollars. Mario worked tirelessly, seven days a week, to get this done.

At its peak the organization that Mario had brought together involved up to twenty-six sub-contractors, 60 pieces of equipment, including the latest state-of-the-art logging machinery, as well as over 100 workers, including dozens hired from the pool of local residents thrown out of work by the flood.

As many people know today, in addition to the terrible loss to property, several lives were lost during the flood and Mario's people were instrumental in the recovery of those who were missing.

As kudos to the logging industry in general, by responding so quickly and efficiently to the October deluge in Alstead, Mario and his associates showed the community that the often held stereotype of loggers was and is indeed, incorrect. In light of this project, they have shown that the industry is capable of providing a wealth of critical recovery services during times such as these.